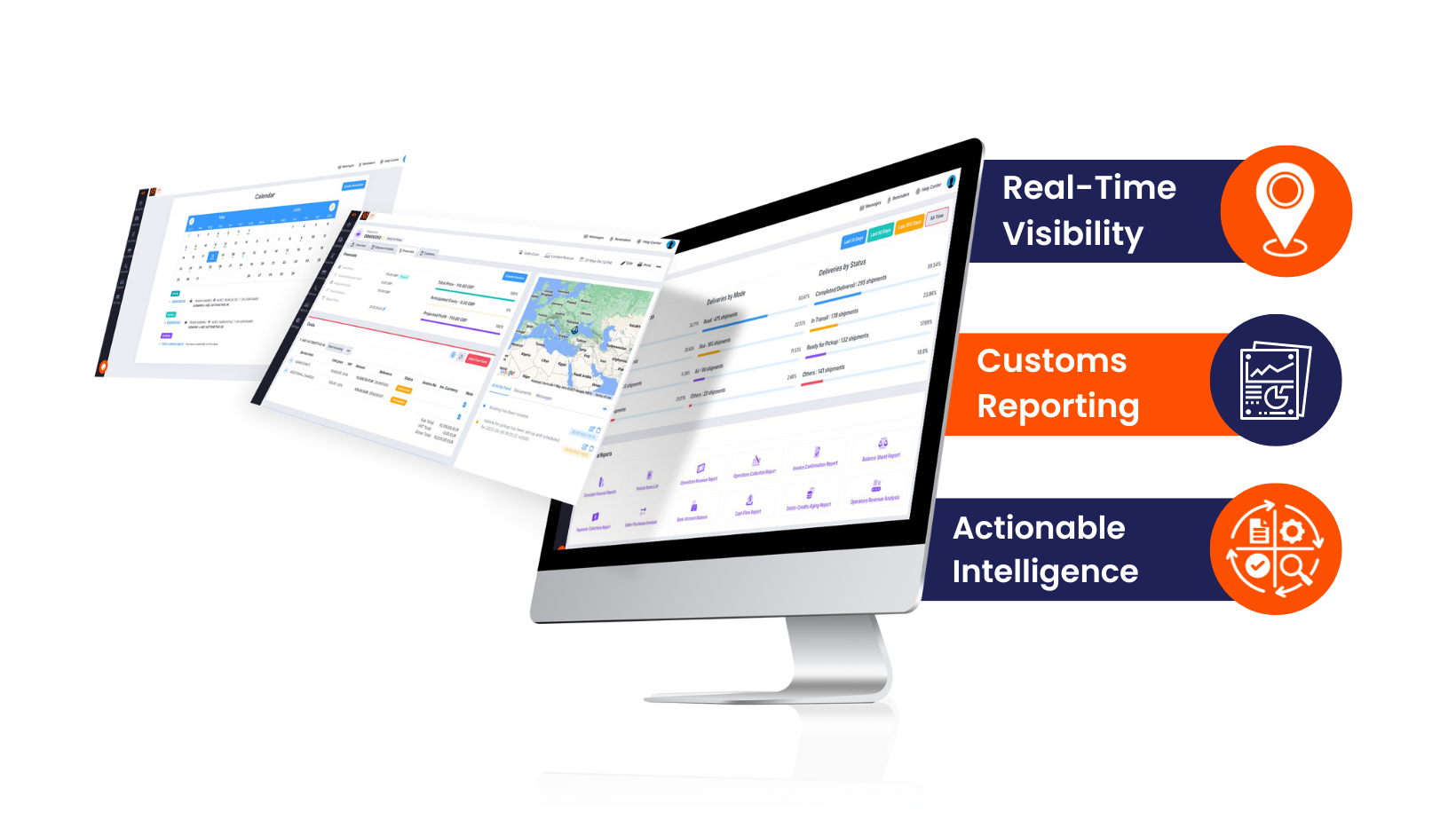 Smart Way to Manage
Supply Chain

Logistics
Gain visibility on your shipments, schedule with a visualized calendar, and collaborate with your vendors and agents via an advanced portal.
Agile

& Innovative
Maximize your operational efficient with cutting edge features of Modaltrans
developed for

inbound

and

outbound

logistics teams.
Go Digital and
Boost Productivity
Supply chain departments confront several challenges in their day-to-day operations due to time-consuming and manual data entries, messy shipment and document management methods, and lack of visibility. Unlock immediate access to shipment data, streamline operations, and boost productivity.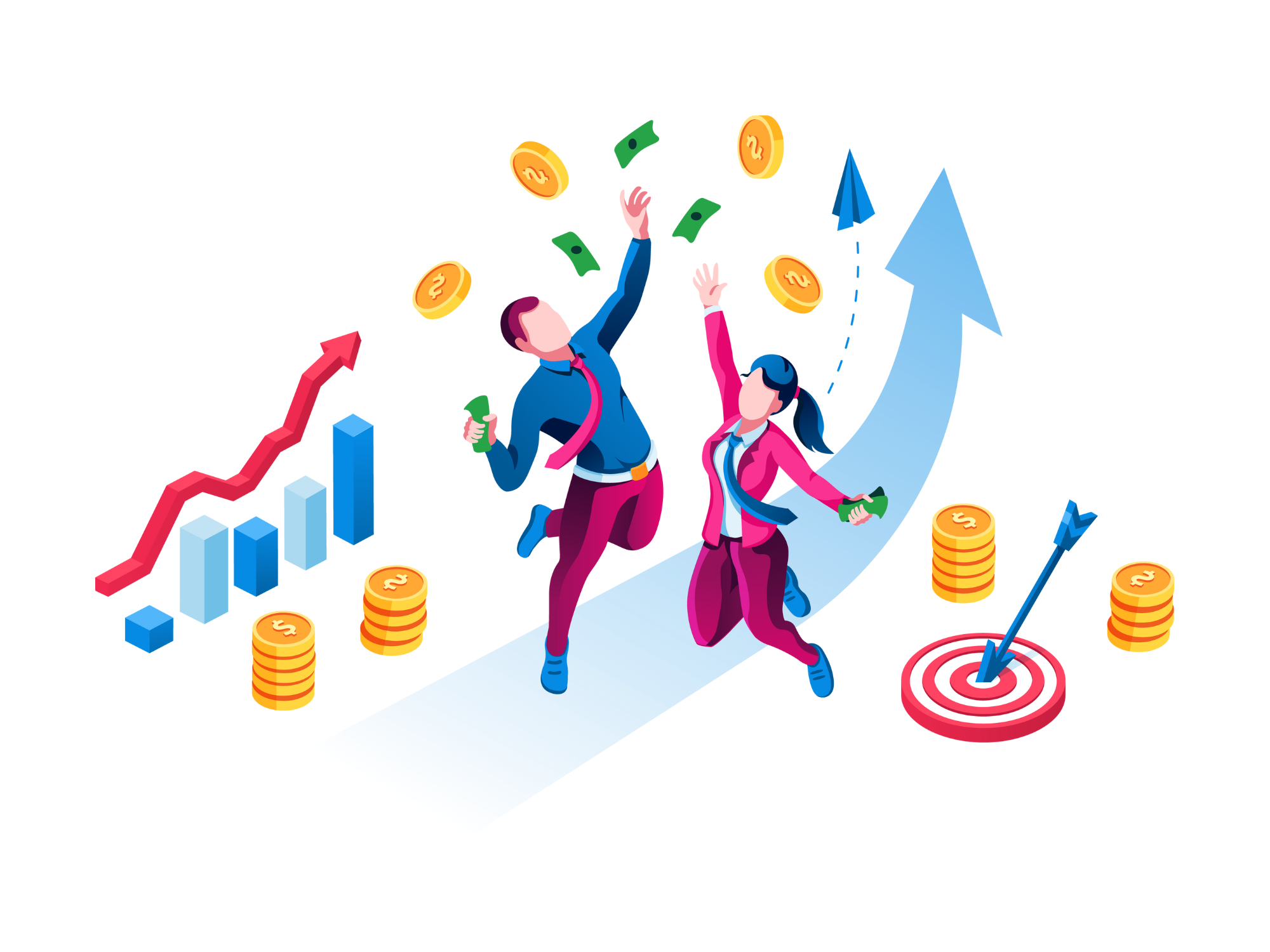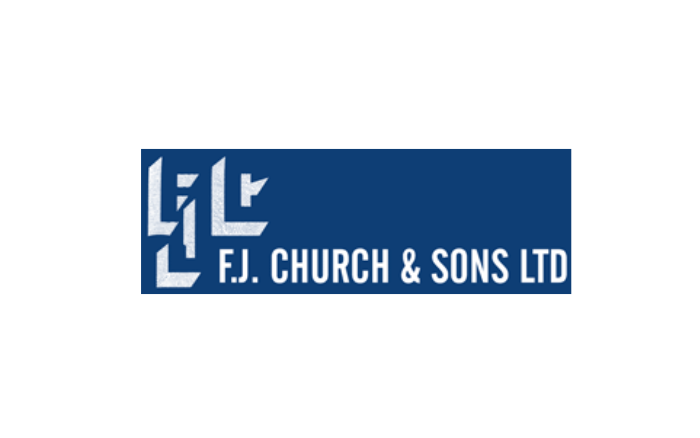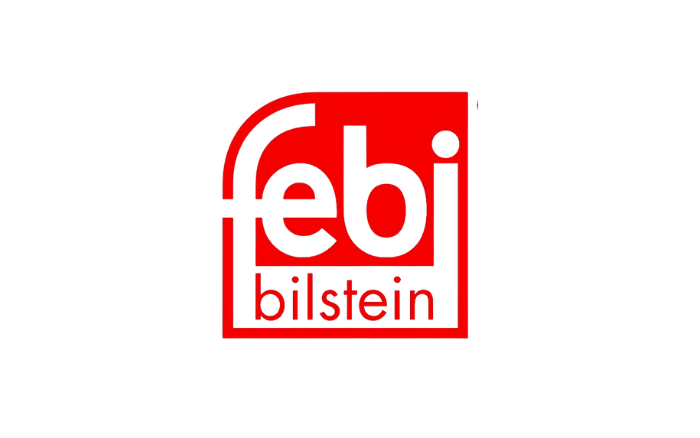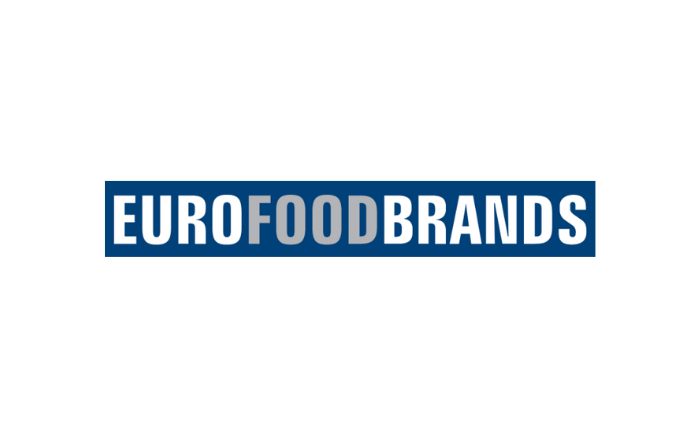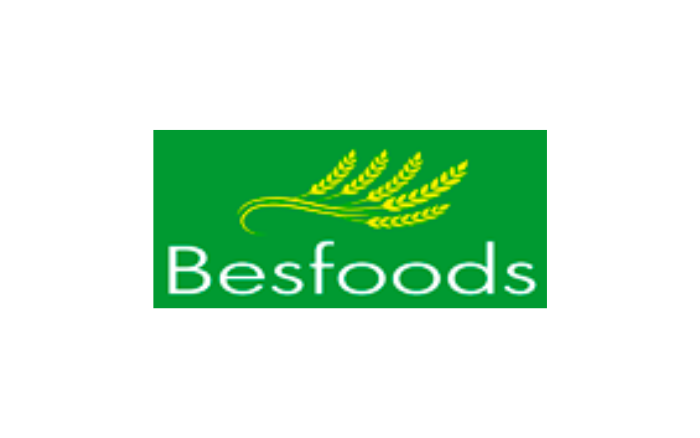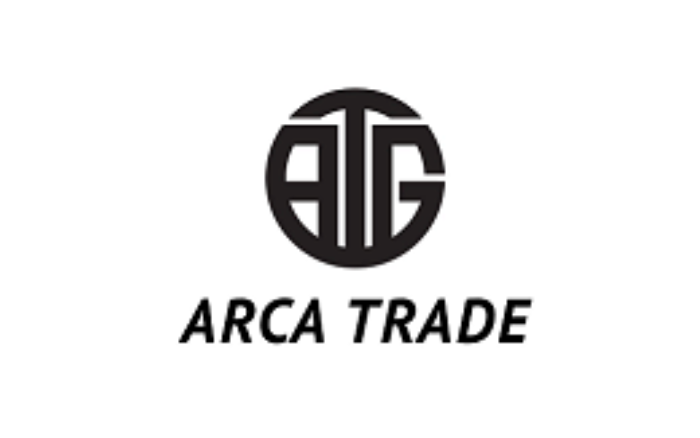 Achieve More
with Modaltrans
Effortlessly manage your business with the features Modaltrans offers. Contact us to learn how we can assist you.
Customer Support

Advanced Security

Cloud Based

No Contracts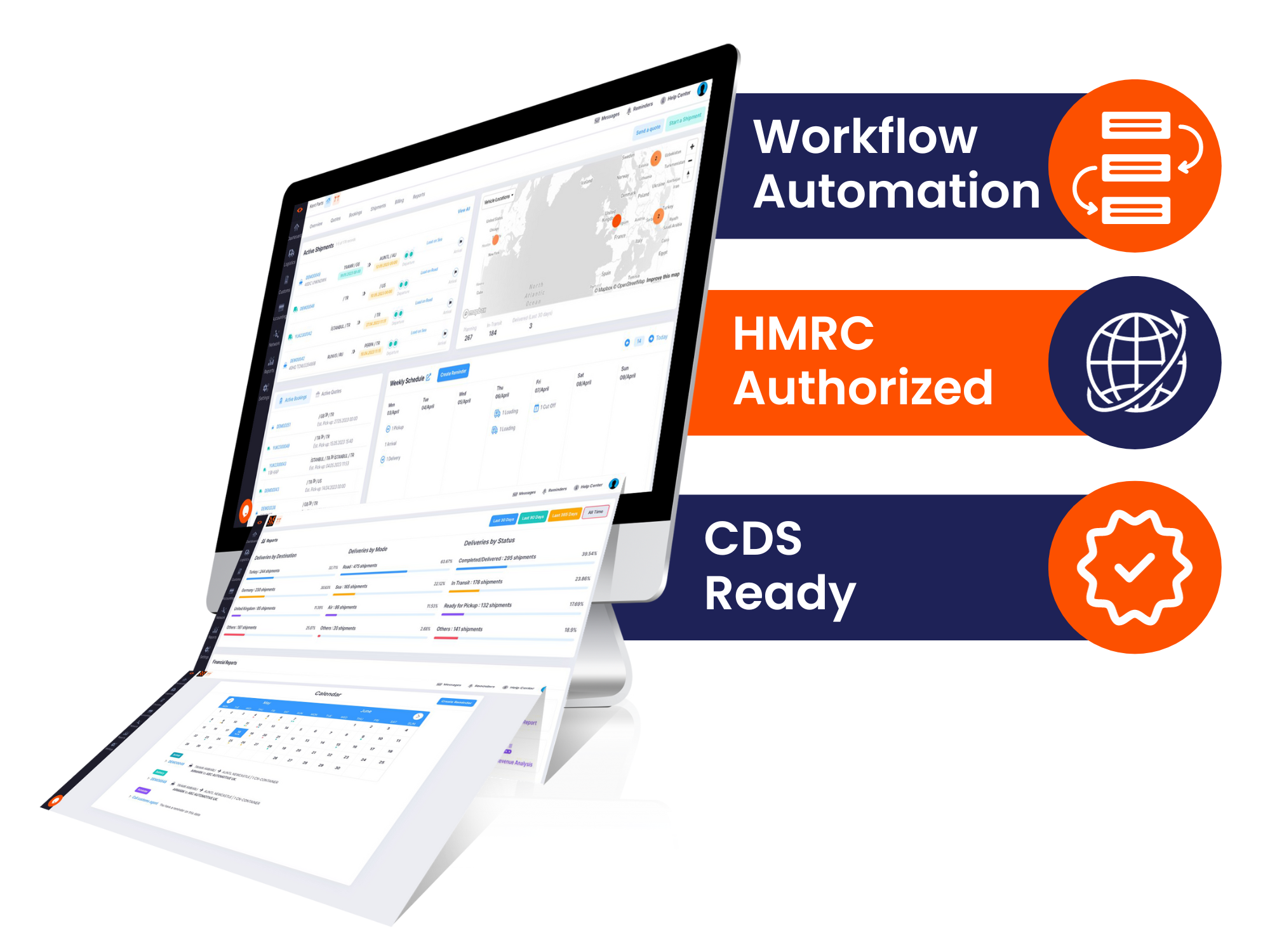 Simplify your
Logistics Operations
Discover the power of Modaltrans' comprehensive logistics solutions. Streamline your operations, boost efficiency, and experience the ultimate in logistics management. Our platform is your collaboration hub for a brighter future in supply chain management.
Frequently
Asked Questions
How can I use Modaltrans?
Getting started with Modaltrans is easy. Sign up, log in, and start managing your shipments efficiently.
How does pricing work?
Pricing is customized based on your business needs and shipment volume. Contact us for a personalized quote.
How can I perform real-time tracking?
Use our user-friendly interface for live tracking. Monitor your shipments and stay updated on their current locations.
What types of documents can I upload?
With Modaltrans, you can upload all your shipment documents, including bills of lading, invoices, and more.
How can I make or receive payments?
Modaltrans facilitates secure and fast payments through payment gateways and integrations.
How can I reach your support team?
We're here to help with any questions or issues. You can reach our support team by Contact Us page.
Is my data secure with Modaltrans?
Yes, Modaltrans prioritizes data security with advanced measures to safeguard your information.
How can I stay updated with Modaltrans' latest features and updates?
You can stay informed about Modaltrans' latest features and updates by subscribing to our newsletter and following us on social media.
Get in Touch with

Modaltrans

Today!
We're Here to Answer Your Questions and Provide Solutions.
Keep Your Freight Expenses
Under Control
Streamline invoice auditing and monitor anticipated freight costs. In addition, make saving on freight expenses with online tenders, automatic and effective procurements in Modaltrans.